WE REMAIN OPEN 365 DAYS A YEAR!
The future look of San Pedro Fish Market! News is out that San Pedro location will undergo planning and development for a new legacy restaurant and seaside attraction! WE ARE ALWAYS OPEN, so join us on the deck, and a big thank you goes to The Port of LA for supporting us and allowing us to stay here with you – the community we have now served for over 65 years! (rendering by Garner Holt Productions)
* BEST SEAFOOD IN CALIFORNIA! *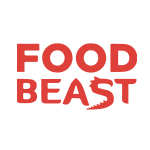 EARN REWARDS WITH EVERY PURCHASE
Manage your account and track rewards.
Earn rewards points just for signing up.
Enjoy the rewards and convenience of your new card.